We locally brew several limited batch beers which are creatively crafted, feature special local ingredients, or have local charity components.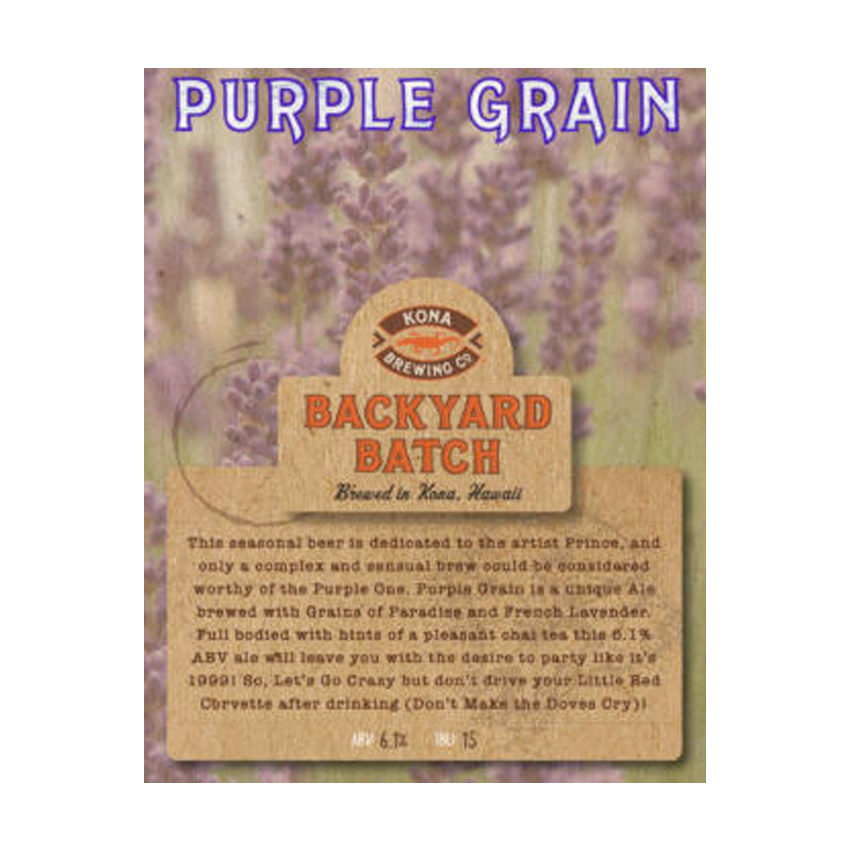 Backyard Batch
Hawaii-only
Summer & Fall
This seasonal beer is dedicated to the artist Prince, and only a complex and sensual brew could be considered worthy of the Purple One. Purple Grain is a unique ale brewed with Grains of Paradise and French Lavender. Full bodied with hints of a pleasant chai tea, this beer is a refreshing part of any day in Hawaii.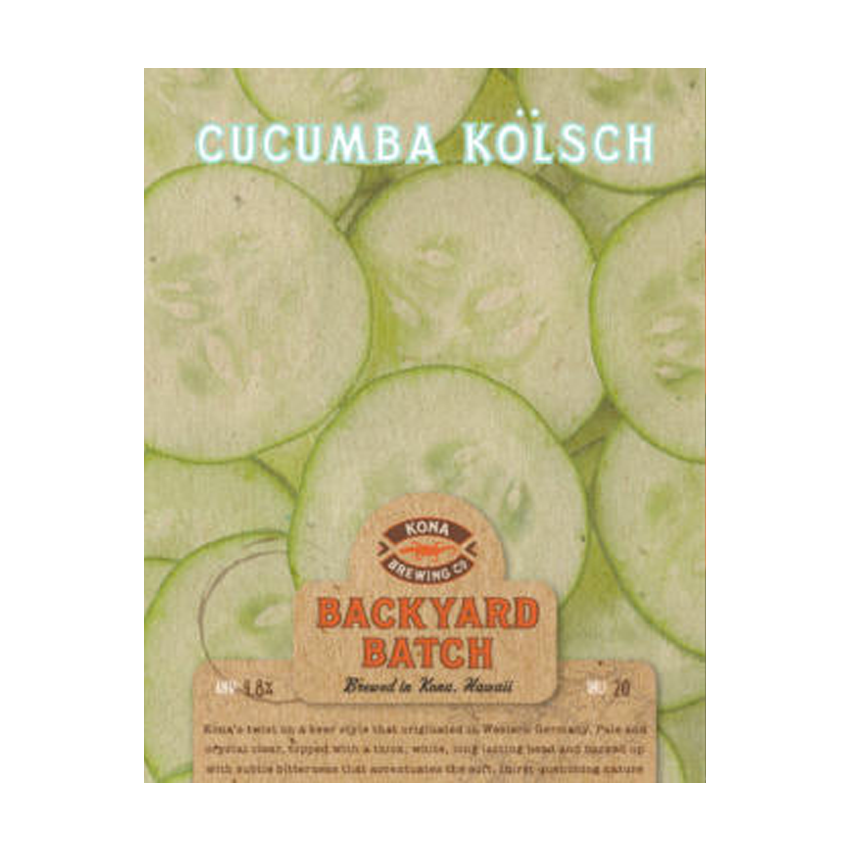 Backyard Batch
Hawaii-only
Spring & Summer
Kona's twist on a beer style that originated in western Germany. Pale and crystal clear topped with a thick, white, long lasting head and backed up with subtle bitterness that accentuates the soft thirst-quenching nature of Japanese Cucumbers. This pleasantly crisp, laid back ale is sure to refresh the drinker after a day in the hot Hawaiian sun.
Backyard Batch
Hawaii-only
Hibiscus Brut IPA is brewed to celebrate 25 Years of Liquid Aloha! Gorgeous with a light rose hue, this beer is clean and dry with amped up use of Nelson Sauvin and Hallertau Blanc hops to play to the vinous character of the style. Characteristically dry and highly carbonated, this beer adds hibiscus for a mild tartness that pairs well with this effervescent style. This crystal clear, bubbly, rose-colored brut IPA can be a great casual drinker or brought out when in the mood to celebrate.
We also brew additional draft-only beers that highlight the many talents of our hard-working brew team. These are available throughout the southwest region of the mainland, select locations in Hawaii, and our brewpubs — they're worth planning a trip around.
Available year-round
Draft-only
Hawaii-only
Kua Bay IPA is a bright, bold, copper-colored India Pale Ale. Piney hops, spices, and a subtle caramel maltiness make it a delicious beer that's both full-bodied and flavorful.
Beers found across the islands.
Available year-round
Hawaii-only
Wailua Wheat is a golden, sun-colored ale with a bright, citrusy flavor that comes from the tropical passion fruit we brew into each batch.